At accxia - we truly believe that 'partner collaboration' is a key success criteria that drives mutual success and growth.
Wouldn't it be great to achieve this together whilst at the same time, saving our clients significant costs on Atlassian licensing?
If you share these values as an Atlassian Partner then we want to work with you.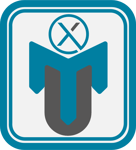 You may have read in the press or across many social media platforms recently that Accxia have developed a ground breaking and dare we say "game changing" addon for Jira, Confluence and BitBucket that we call IUM or Intelligent User Management. IUM is available for Atlassian Server and Data Center licensing models.
Our market research validates that many Atlassian users we engage with have no road map or even desire to migrate to the Atlassian Cloud. Some of these reasons and comments we hear include...
"The Atlassian Cloud is far to expensive.... (With costs only set to increase again soon)"

"Many addons that we use and that are critical to the way we work are not road mapped at any point soon to be cloud ready"

"We do not want our company data and projects hosted in a large public cloud"

"We do not want to be 'driven' to a public cloud model"

"We want to 'sweat' our investment into Server licencing until 2024"

"If and when we do migrate from server licensing and against our own timeframe, it will only be to Datacenter"

"We want to remain in control and support our own Atlassian Eco System"

"We have Cyber Security concerns in moving our Data to a large Public Cloud"
For these reasons and many others, Accxia have developed IUM that indirectly delivers an alternative and far more cost effective roadmap than to the Atlassian cloud by remaining on Server licensing until Feb 2024 and (or migrating to) Datacenter licensing but with core in built functionality that means that those clients who choose that option can realise a significant cost saving through licence usage optimisation - adding registered users without having to upgrade the licence tier and in 95% of cases - DOWNGRADING their licencing model and reducing cost!
OK. So What is Intelligent User Management (IUM)?
In summary, IUM is an optimisation and cost-saving licence add-on tool that is available for Server and Datacenter licence and that can be used on Jira, Confluence and Bitbucket platforms. It allows organisations and adopters of Atlassian tools to operate and manage their Atlassian licensing on a 'per concurrent' user model, rather than the traditional per named or registered user model.
IUM works simply by automatically assigning Atlassian licenses to those active users, while un-assigning licenses from inactive users that have logged out in real-time. IUM manages only those 'occasional' users of Jira, Confluence and Bitbucket. All Power users and administrators are excluded from its management functionality and hence - always have a licence allocation. Those users who do not 'live' inside Atlassian during the normal course of their day (and there are MANY) are placed into what we call 'enabled' and 'disabled' user buckets. This automated process works seamlessly in the background, unnoticed by users.
IUM does NOT add to or REMOVE Licences. It purely manages and automates licence distribution and access availability across the Atlassian instance. Additionally, IUM does not need to communicate outside of Jira to operate nor does it capture or store any data outside of your Jira, JSM, Confluence or Bitbucket instances.
IUM App supports SSO2.0 SAML with and without auto user provisioning which makes it unique!
Sounds great. How DOES IUM REDUCE COST ON ATLASSIAN LICENSING?
By licensing the user base on a concurrent license model, clients only need to account for the maximum number of those active users logging into Jira, JSM, Confluence or Bitbucket instance.
This results in many cases in a potential license tier downgrade, which can also be achieved on all 3rd party apps in use! The deployment of IUM is strictly a two stage process. Firstly we work with our clients to help install and run our free of charge 'Log Analyser' tool to capture data around login information on user sessions. We then use this data (extrapolated into an Excel Pivot table graph) to demonstrate the peak number of active user sessions and at what period of the day they occur over a given period.
Below is a report produced from a 2,000 user Jira instance on a server deployment. The end-user was approaching their registered user license tier limit and needed to upgrade to the next user tier - a huge jump to 10,000 users. IUM enabled them to downgrade their license to 500 users, along with all their 3rd party apps - saving them over £100,000!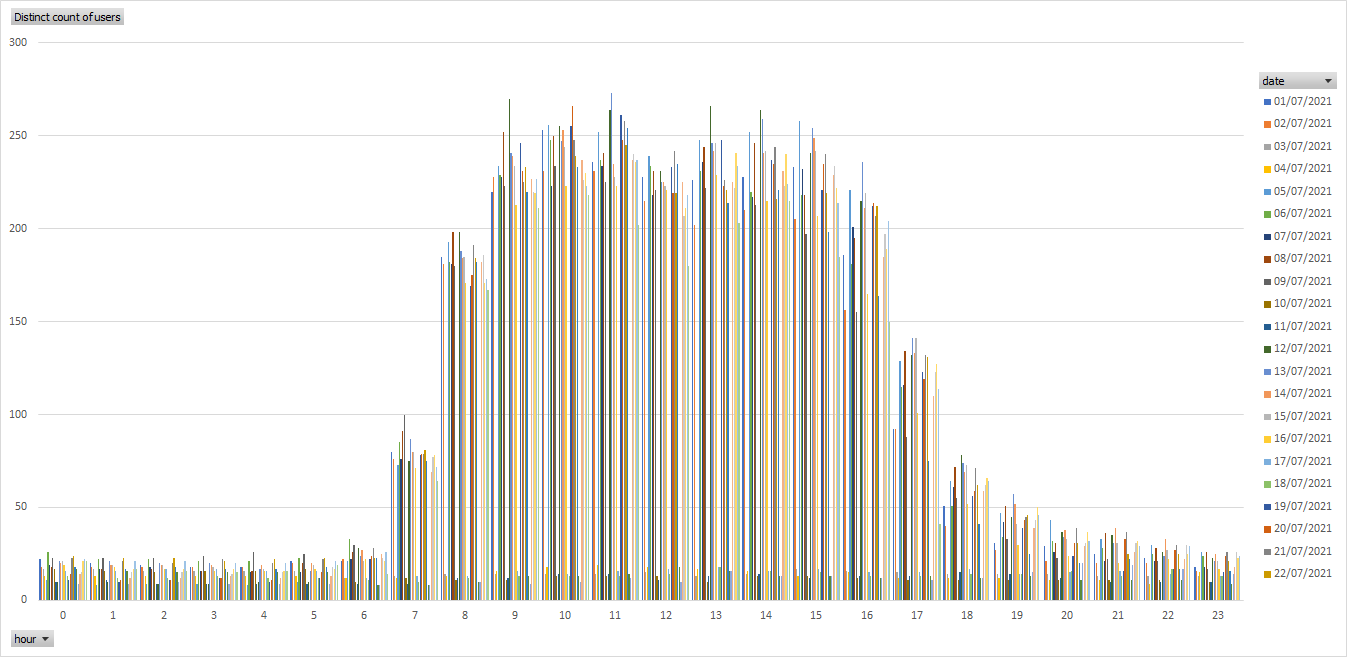 OK look - lets cut to the bottom line. As an atlassian partner - How can I take part in this programme - increase margin and at the same time protect my clients licensing budget?
The IUM Reseller Partner Programme
What is it?
Our IUM Partner Programme is a simple effective and collaborative framework that allows alike Atlassian Partners to promote and re-sell our IUM App into their client base that delivers two great benefits. The first is that partners receive a significant 20% commission for licences that they sell and the second is that they become credible partner advocates for cost reduction by their clients by saving them literally thousands of dollars on Atlassian Server and Datacenter licensing.
How do I get access to IUM?
1. Via the Atlassian Marketplace https://marketplace.atlassian.com/apps/1225449/intelligent-user-manager-ium-for-jira?hosting=datacenter&tab=overview
2. Directly through Accxia at sales@accxia.com
The Sales Process
Following a live webcast demonstration of IUM to your prospect:
1. STEP ONE: Deploy the Accxia Log Analyser onto your clients Jira instance to gather login data over a period of a week (as shown in the example picture above)
2. STEP TWO: Based on the data collected in step one, deploy and configure the IUM licence (enabled and disabled buckets) onto the Jira instance
The Sales Cycle
From initial engagement and 45 minute webcast demonstration through to deal closure our experience shows a typical sales cycle of between 2 to 3 months. This includes the Log Analyser process - running an evaluation licence in your clients test/dev/sandbox environment for testing and finally the purchase and deployment of a full licence into their production environment.
Licence agreement terms
An IUM licence is commonly purchased annually on a 12 month term with 12 months being the minimum. Accxia offer further discounted rates for clients wishing to purchase a 2 or 3 year licence option.
IUM Pricing Framework
IUM's cost is based on 40% of the RRP price as shown on your clients Atlassian quote to have to upgrade / downgrade or renew the current licence instance. The 40% cost of IUM also includes the costs to either upgrade or downgrade not only the core instance but ALSO ALL 3rd party Apps and apps as shown on the quotation. (We worked with a recent client who's cost to upgrade Jira from 2000 to 10,000 users on Server was $39k however the cost to upgrade the instance plus all Apps in use was $165k)
IUM Reseller Partner Programme Commercials
For Atlassian partners that promote and sell IUM to their clients, those partners will receive 20% of the sale price of IUM by way of commission! Using the client example above
Total RRP cost to upgrade Jira from 2000 to 10,000 on Server licensing including all addons: $165k

IUM sale price (based on 40%) of the above RRP price: $66k

*** ATLASSIAN PARTNER was paid: $13,200k (20%) in commission ***

*** CLIENT SAVED: $99K by not having to upgrade to 10,000 user licences ***
Your clients that automatically qualify into IUM as a prospect
Any client on Server licensing that wishes to remain on server licensing until 2024

Any client on Server licensing that wishes to add additional users but are either at or are approaching their peak registered user licence threshold

Any client on Server licensing but who is looking to upgrade to Datacenter licensing

Any client on Datacenter licensing that wishes to add additional users but are either at or are approaching their peak registered user licence threshold

Any client on Server or Datacenter licensing who are about to renew their licensing term with Atlassian

Any client who wishes to consolidate 'a number' of Server or Datacenter Atlassian instances into one

Any client on Server or Datacenter licensing who wishes to review their current situation

Any client on Server or Datacenter licensing that has a 'follow the sun' business with users logging into their Atlassian around the clock but in different time zones.
Your clients that DO NOT qualify into IUM as a prospect
A client that is either already in the Atlassian Cloud or is planning to migrate there soon
Our IUM Partner Programme is fully supported and covered by a mutual NDA and contract that details all terms and conditions.
There are no sales targets to achieve as an IUM partner reseller. Your only target and objective is to delight as many of you clients is possible with cost savings whilst at the same time accessing an additional revenue and profit margin stream that contributes to your business quota!
To find out more about IUM - our exciting IUM Partner Programme - how to take part and finally how to become regarded as a highly valued cost saving advocate by your clients its simple... contact our Accxia Sales & Marketing Manager Brian Furness today.
Oh and finally.... Did you know that Accxia also have an identical Partnership Programme for our Privately Hosted Cloud Service? Ideal for your clients that wish to remain on Server and Datacenter licensing but also wish to have their Atlassian estate (or any other data assets) hosted including End Point Security in a secure Private Cloud environment that's completely protected from Cyber Crime as an Acronis Cyber Protect Cloud Partner.... now there's a thought!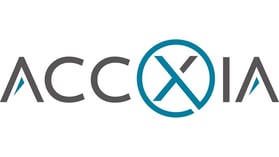 Accxia // German Excellence - Global Relevance //