Intelligent User Management (IUM) has the potential to reduce your Atlassian license costs by up to 40% per annum.
What Is Intelligent User Management (IUM) ?
IUM is Accxia's exclusive solution, delivered directly, or via an Atlassian Marketplace app, which reduces the total cost of ownership on your Atlassian licenses. It's compatible with Jira Software, Jira Service Management, Confluence and Bitbucket on Server and Data Center deployments, including all 3rd party apps.
Atlassian's license model requires all users to have a fixed license allocated to them ("named license model"), even if they only use the application occasionally throughout the day, week or month. Incremental and average costs per seat for those users is immense.
IUM allows you to share licenses between users ("concurrent license model") while always preserving permissions such as ticket allocation, user mentions and email updates.
With IUM you can optimise licenses and as a result, reduce the license tier you subscribe to. We typically observe that peak active concurrent user sessions are between 10 - 20% of the number of registered users. For example, if you have 1,500 registered users, we expect that your peak concurrent usage would be between 150 - 300 users, allowing you to run a 500 user license.
Below is a report produced by our LogViewer app. Once installed, it can analyse access logs and will certify the maximum number of concurrent user sessions throughout the day, on an hourly basis. We use the results to confirm which new user tier can be achieved with IUM.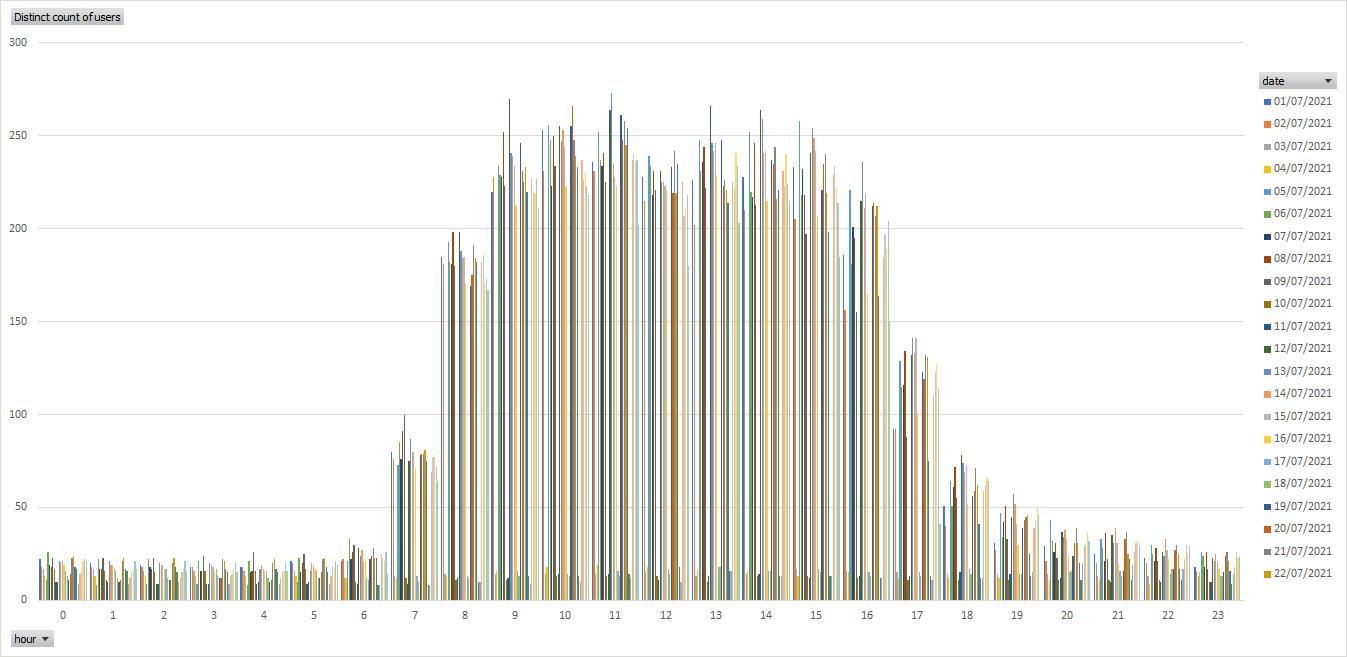 This organisation subscribed to a 2,000 user Jira Data Center license (RRP $120,000 per annum). Our LogViewer certified that they peaked at 287 active concurrent user sessions. By implementing IUM they were able to downgrade to a 500 user Jira Data Center license (RRP $42,000 per annum). Including costs for the 3rd party apps in use, IUM saved the client over $100,000 in licensing costs per annum.
Schedule a call with one of our consultants to see how much IUM can save you.